FLAT TRACK
By James Tyler Reed
Photographer based out of Brooklyn, NY. James has been riding motorcycles since the age of 4, racing since he was 6, and trying to make art since around the same time. Blending two life long passions together he now strives to create images of motor sports events that all walks of life can get stoked on.
The AMA Grand National Championship
By James Tyler Reed
Formed in 1954. The American Flat Track Series is easily one of the most badass forms of motorcycle racing. The series is held on one-mile and half-mile hard clay oval tracks. The bikes are purebred race machines. Custom built twin-cylinder two-wheel rockets cranking out over 90 horsepower and weighing no less than 310lbsl. They pitch their bikes sideways within inches of other riders they have to trust with their life while reaching top speeds of over 130mph. The back wheel is constantly stepping out, skidding and sliding. Turn right to go left. Don't fuck up and slam into the concrete wall. This is a sport that will take your life if you make a mistake. It takes a special breed of person to control an animal like that on a track like that.
These riders aren't doing this for the fame and money because unfortunately for a flat track racer there isn't much. Its barely televised, rarely covered, and the salaries are a joke when compared to other professions. Not to mention the toll it takes on you, your personal life, and the dedication needed from your family. So why do it? In my opinion its because they crave that perfect race, the perfect lap. At least it was for me. That feeling of being so dialed and in the zone. It's never quite long enough, for that moment everything else in your life is forced to go on pause. Any adrenaline junkie will tell you the second you're overcome with that sensation you'll chase it for the rest of your life. Pair that with pure competition and there you will find the answer to why.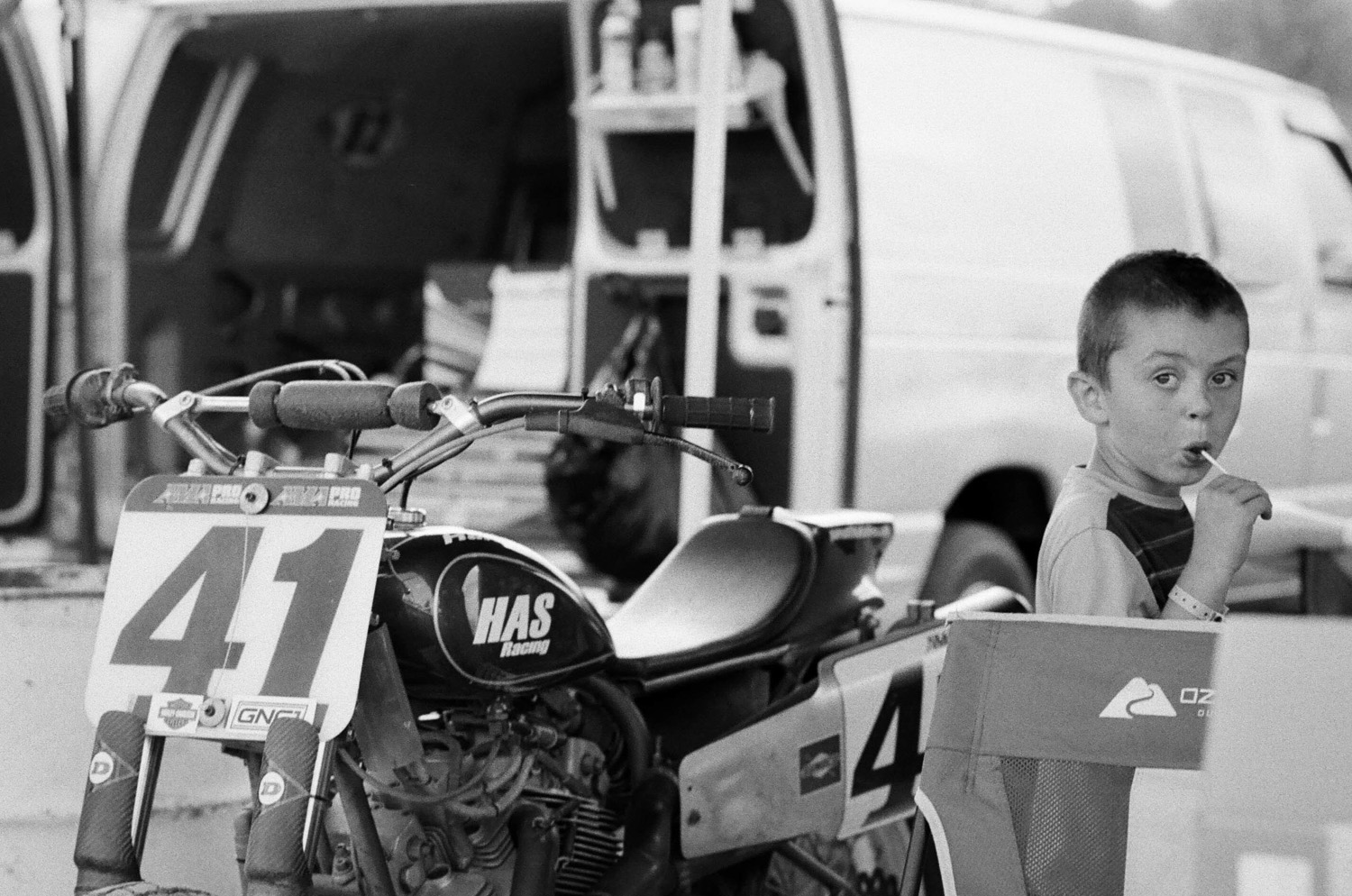 All of the photos in this series were shot with a Nikon FM2 on both color and black and white film.